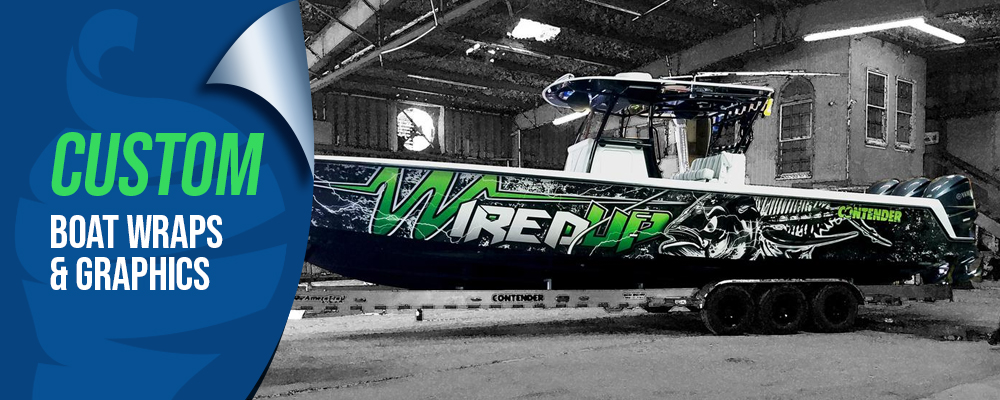 As winter gives way to spring and summer, chances are you are already planning for a new season of unbridled outdoor fun. Maybe you are planning to take your boat out again and go on a little fishing trip with your family. But is your boat looking a little faded? Is it time for you to give it a brand new look? Boat wraps are a quick and easy way to transform your private vessel. Not only do they make the boat look great but they also protect it and its original paint job against sun, rain and other elements that may damage it. Here are a few other benefits of boat wraps:
Easy way to transform the look of your boat
One of the most common reasons why people choose vinyl wrapping for their boats is that it is an easy way to completely change the look of the boat. Whether you choose to get your company's branding or use it as an advertisement platform for a new product or service, now you can work with professionals to design and print high-quality wraps that will add personality to the vessel and make it stand out on the water.
2. More affordable than a custom paint job
If you compare the cost of a wrap with that of a custom paint job, you will realize that the former is much more affordable. Depending on the surface area that needs to be covered, it can sometimes cost only half or one-third of the cost of painting. This is why wrapping is a popular choice among boat owners.
3. Allows for flexible design
Don't like the new wrap you got? You can easily remove it and have it replaced in the span of a few days, and that too without causing any damage to the body of the boat or the paint job underneath. This makes wraps the perfect choice of medium for temporary advertisements or for boat owners who like to switch up the look of their vessel frequently.
Need boat wraps in Florida? Get in touch with us at Picture This Wraps and Graphics. We offer a wide range of services including architectural wraps, vehicle wraps, custom decals, and boat wraps in Louisiana and various other places. Contact us for more information.