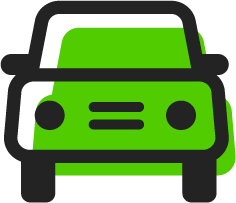 Vehicle Wraps
Whether you need a personal or commercial wrap – Our certified team is here to help with all your vinyl wrap needs.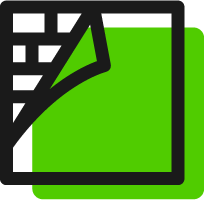 Architectural Wraps
We can help transform your home or business with a huge variety of architectural wrap options.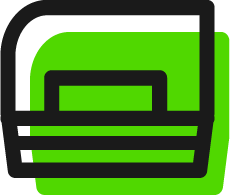 Installation
Our team of certified installers can assist in having your graphics installed in a courteous friendly, and professional manner anywhere in the U.S.
Boat Wraps
Hit the water with a new boat wrap that can fit your unique needs – we offer boat decals, partial, and full coverage wraps.
Boost Your Brand Awareness with Affordable Commercial Vehicle Graphics
Now introduce your business to your target audience with commercial vehicle wraps designed to grab attention and engage thousands of people. Whether you need personal wraps or commercial vehicle graphics, Picture This will provide you with eye-catching wraps in Louisiana to support your advertising goals and boost your brand awareness. Besides designing powerful, engaging wraps, we will install them on your vehicles so that you have a hassle-free experience with us.
If you are looking for vehicle wraps near you, feel free to reach out with your wrap needs in Mississippi and Louisiana today, and let us deliver you nothing but the best.
WRAPS – Drive your business
Wraps increase your visibility, 24/7/365, and are the lowest cost, highest impact form of advertising. We offer any type of coverage from full wraps, partial wraps to decals.
Get a Quote?
Some of The Companies We Are Proud To Have Worked With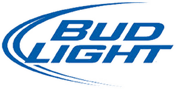 WHAT OUR CLIENTS ARE SAYING?

This was my first time having anything wrapped and I was very pleased with Picture This Advertising. In the beginning, it took us a few meetings and emails to understand each other but soon we were on the same page. Trey made sure to give me the exact design I wanted. Once the wrap was complete we had a problem with a screw causing a rip and he made sure to fix that right away. I would highly recommend him.
Rolling Cones
Misty Rowland VanHoose

We couldn't be happier with our business trailer wrap! From customer service to design, the entire process was a great experience! Trey and his team did an awesome job and I would definitely recommend Picture This Advertising to anyone looking for a wrap. Wonderful experience from start to finish and we are thrilled with the result!!
Doggie Delights
Tiffany Malone Beasley

It was a pleasure working with Trey on the trailer wrap for Impressive Concrete Coatings. The wrap came out fantastic! We would definitely recommend him to anyone needing this type of service. Trey was genuinely happy to have our business and it was very easy to work with him and his staff. Great job Trey!
Impressive Concrete Coatings
Leah Broussard

Great work! Highly recommended. This place did an excellent job on our pharmacy delivery car! Thank you [Picture This Advertising] for the great job on the car. We get a lot of compliments.
Layton Family Pharmacy
Pamela Layton

Our company has used Picture This Advertising several times and will continue to use them. They do all of our design work for signs, wraps and promotional brochures. We have had great results and good communication with them for more than 4 years. I highly recommend this company!
Omega Concierge
Ben Z. – Covington, LA

Picture This did an excellent job wrapping our truck. The graphics were top notch and the customer service was second to none! I highly recommend Trey and his team!
ReLush Landscape
Eric McQuiston

Picture This Advertising has done such phenomenal work on vehicle wraps for both of my companies! Their design team blew me away and really helped bring my vision to life. The added value of the personal care and great communication at all times made them so easy to work with. I highly recommend utilizing Picture This Advertising!
Southern Hospitality
Rob Verdi

Best wrap game in town! It doesn't stop there- competitive on pricing for all kinds of print and promotional items! Can't get a printer to email or call you back? Not Trey! Great guy with amazing response time, creative solutions and awesome customer service!
First Castle Credit Union
Dawn Rivera

Very pleasant, informative and professional. Could not believe the difference in appearance the wrap made . . . 3 weeks later . . .still amazed. Getting a lot of second looks and compliments on my boat, whenever and wherever I go.
Terry Stone
Coastwide Electric

More Than expected. 100% Satisfied. From the start in design of graphics to final application of wrap to vehicle, Fantastic. Pleasure doing business with this Company.
US Restoration
Wayne Catalano