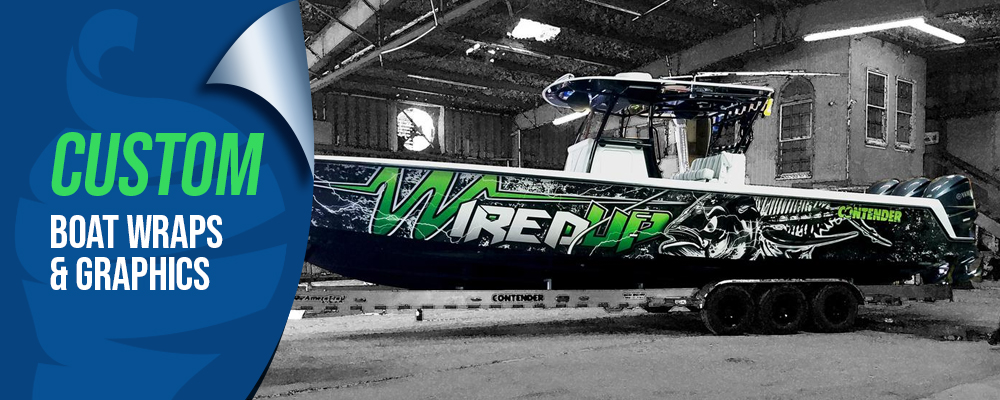 Get Eye-Catching Boat Wraps In Louisiana, Mississippi, or Florida
to Transform Your Boat's Appearance
Turn your boat into a real attention-grabber or a moving billboard with striking boat wraps and graphics designed to attract eyeballs and transform the look of a boat. Whether you want to enhance the appearance of your boat or advertise your business with a boat wrap, regardless if you are in Florida, Mississippi, or Louisiana, Picture This has your wrap needs covered. From designing your boat wrap to installing it on your boat, we will take care of everything to offer you the smoothest experience possible.
Picture This is your final destination for boat wraps in the Gulfcoast if you want warps that not only draw eyes to your aquatic friend but also stand the test of harsh conditions to which a boat is generally subjected to. Plus, we enable you to choose from a range of designs so that it best matches your unique style and goals. Also, look at some of the marine graphics and custom color boat wraps we have designed and installed for our clients.
We also offer color change boat wraps in each of the 4 states – Louisiana, Mississippi, Alabama, and Florida, along with the custom-designed and printed marine graphics to cover the exterior and interior of your boat. Feel free to contact us today with your boat wrap graphics requirements.