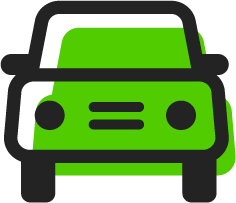 Vehicle Wraps
Whether you need a personal or commercial wrap, our team is here to help with all your vinyl vehicle wrap needs.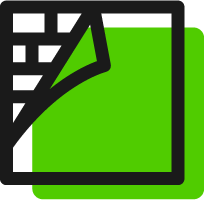 Architectural Wraps
We can help transform your home or business with a huge variety of architectural wrap options for your walls, floors, and fixtures.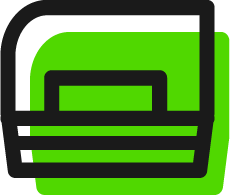 Installation
Our team of certified installers can complete your graphics project in a courteous and professional manner anywhere in the U.S.
Boat Wraps
Hit the water with a new boat wrap that can fit your unique needs, whether it's to advertise your business or just give it a fresh facelift. We offer boat decals, partial, and full coverage wraps.
Turn your company vehicle into a mobile billboard with a sleek and professional commercial wrap!
If your vehicles aren't currently advertising your business, you've got an untapped resource at your fingertips. Commercial vehicle wraps are a cost-effective way to increase brand awareness and help you stand out from the competition. Commercial wrap customers can choose between a full coverage wrap or a partial coverage wrap, with the cost based on square footage covered. Full wraps are the most impressive since entire vehicle is covered in graphics, but partial wraps usually offer the best bang for your buck, especially for larger fleets.
Whether you need commercial vehicle or specialty personal wraps, Picture This Wraps and Graphics will provide you with eye-catching vinyl graphics to support your advertising goals and boost your brand awareness. If you are looking for the best vehicle wraps along the Gulf Coast, feel free to reach out to us today.


Vehicle Wraps: Drive Your Business
Vehicle wraps increase your visibility 24 hours a day, 7 days a week, 365 days a year. Dollar for dollar, they are the lowest cost-highest impact form of advertising. From full and partial wraps to decals, our team can find a vehicle graphics solution to fit your needs and budget.
Request a Quote
Just a few of the companies we are proud to have worked with: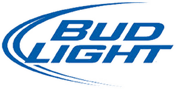 What are our clients saying?
Angel & her team were "top-notch" in the whole process. They made the whole experience very pleasant, and we couldn't be more pleased with how our truck turned out! They are all very professional in their jobs, & explained every step of the process in detail - there were no surprises! If you're considering getting your vehicle wrapped, you couldn't choose a better place to have it done! We highly recommend Picture This Wraps and Detail.
Albers Air Conditioning
2021-06-16
Great company, great people. Have had several Vehicles done over the last few years. The wraps have held up well and they always do their best to get us in and out in a timely manner. - Albers Ac & Heating
John Broussard
2021-06-15
This is our second trailer wrap and first vehicle wrap with Picture This. We are more than impressed with the quality of work and the quick turn around. Not only does it look great, it's definitely eye catching to the general public. We've had people stop and comment on how great it looks. Want to bump up your road appeal and attract new business...reach out to Trey and his staff, as they will work with you to get that perfect look to represent you and your company.
Crystal Hodges
2021-06-07
This company is excellent to work with if you need graphic wraps in the Mandeville, LA area!! My company has been fortunate to become a strategic partner as a 3M certified company with Picture This Wraps And Graphics. From beginning to end, communication was spot on and they were very responsive. Thanks again!
What a great experience! I contacted Trey about a wrap for my 27' Formula powerboat. I had some ideas but didn't really know exactly what I wanted. The communication with the design team was excellent and after a few concept pictures, I found the design I was looking for. From that point, everything was painless and the team did what they promised and on time. The quality of the end result was excellent! In my business, customer service and satisfaction are very important and it's nice to see others with the same attitude. Everyone at Picture This was a pleasure to work with and I highly recommend them!
Highly recommend. Trey and his stuff was very helpful from start to finish. Very responsive to emails/messages. Honest and fair business. You will not be disappointed, guaranteed!
Mrs angel and crew are amazing these guys stayed till 9pm finished up my wrap to make sure I was on time for work a1 work here they also very patient and worked with me on perfecting it 100 percent the go to guys
Nataly Bartels
2021-05-11
At first they were great with communicating. We decided to wrap our front cap on our RV, I told Trey there's some flakes and wanted to make sure that it would be prep properly. He assure me that I would since prep is one of the most important part. Paid 50% of the agreed price and labor. Techs came to measure, I stated the entire cap would need to be vinyl which they need to measure the top. They said they got it and will do so. They started to measure the entire RV and I restarted it was only the front cap. A few days later office called said they had an opening a few days earlier which was great. Guys showed up with a sheet of light sand paper. They said they will try to even it out as much as they can. Called Trey told him I was concerned with the quality of prep. He stated he'll go ahead and get and "work with us" they sent a new invoice. He removed the labor for the prep which we were ok with. I sanded the front cap properly once the techs The day techs came and installed it. Their didn't have enough material and where going to have a split. Once they were finished they left without notifying me. I took a look at the finished product and was very disappointed. See pictures. They did not vinyl the entire cap as we discussed. They ran out material because they didn't measure properly. When I went to pay the balance the office assistant raised the balance because Trey notify her that morning to add extra labor. We paid and showed her pictures of the the quality. She said I have to speak to Trey. Which we did. He said he'll removed the extra fees but we had already paid I asked for the 2 weeks check up date which he never replied and has ignored emails multiple times. Less than a month the vinyl still has a bubble which ripped and water has been coming in between the vinyl and the cap. Unfortunately I do not believe Trey will honor his business warranty when they won't even honor the 2 week check up. The lack of professionalism from the business owner is unbelievable. The vinyl is a good product but the service provided is poor. Not to mention how they spoke about their other clients while I was there.
Angel, Trey, and the entire install crew are top notch. The design process, the install itself, and communication throughout were all prompt and accurate. Picture This was able to knock out a 24 foot trailer in a time crunch for a demo we had this past weekend. The price is fair, and the quality is fantastic. This will not be the last time we reach out for help with our growing business needs. Don't move forward with a project without first giving Picture This a chance at earning your business.