In today's automotive landscape, truck and car wraps have evolved beyond mere aesthetics to serve as powerful branding tools. If you find yourself pondering, "Who Trucks and Car Wraps?" – look no further. This comprehensive guide will illuminate the world of vehicle wraps and help you make informed choices.
Understanding Vehicle Wraps
What Are Vehicle Wraps?
Vehicle wraps, also known as car wraps or truck wraps, are adhesive vinyl coverings meticulously applied to the exterior of a vehicle. These wraps can completely transform the appearance of your automobile, breathing new life into its design.
Types of Vehicle Wraps
Full Wraps: Cover your entire vehicle with a stunning design, creating a bold statement on the road.
Partial Wraps: Target specific areas of your vehicle, offering a cost-effective solution for branding.
Color Change Wraps: Alter the color of your vehicle to match your style without the permanence of paint.
Fleet Wraps: Ideal for businesses, maintain a consistent brand image across your entire fleet.
Benefits of Vehicle Wraps
Mobile Advertising: Turn your vehicle into a moving billboard, increasing brand visibility wherever you go.
Protection: Wraps shield your vehicle's original paint from UV rays, debris, and minor abrasions.
Cost-Effective: Compared to traditional paint jobs, wraps are a budget-friendly option with limitless design possibilities.
Resale Value: Vehicle wraps preserve your car's resale value by safeguarding the underlying paint.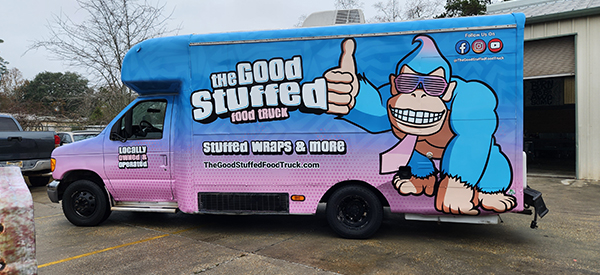 Finding the Right Professional
Choosing the Right Provider
When asking "Who wraps cars near me?" or "Who wraps trucks near me?" it's crucial to choose a reputable provider like Picture This Wraps and Graphics. Look for professionals with a track record of high-quality work, excellent customer service, and a portfolio showcasing their expertise.
Consultation and Design
A skilled wrap provider will begin with a consultation to understand your vision. They'll use specialized software to create a design that complements your vehicle's shape and size.
The Wrapping Process
Surface Preparation: Thoroughly clean and prep the vehicle's surface to ensure proper adhesion.
Printing and Cutting: The design is printed onto vinyl sheets and precisely cut to fit the vehicle's contours.
Application: Highly trained technicians apply the vinyl, ensuring a seamless finish.
Quality Inspection: A meticulous inspection ensures the wrap adheres flawlessly, leaving no bubbles or imperfections.
Maintaining Your Wrap
To prolong the life of your vehicle wrap:
Regularly wash it with mild soap and water.
Avoid high-pressure washers and abrasive brushes.
Park in shaded areas to minimize sun exposure.
Conclusion
In your quest to find the answer to "Who wraps cars near me?" or "Who wraps trucks near me?" remember that vehicle wraps are a versatile and effective means of personalizing and promoting your automobile. For exceptional results and a memorable visual impact, trust the experts at Picture This Wraps and Graphics. Invest in a vehicle wrap today and drive your brand forward while turning heads on the road.