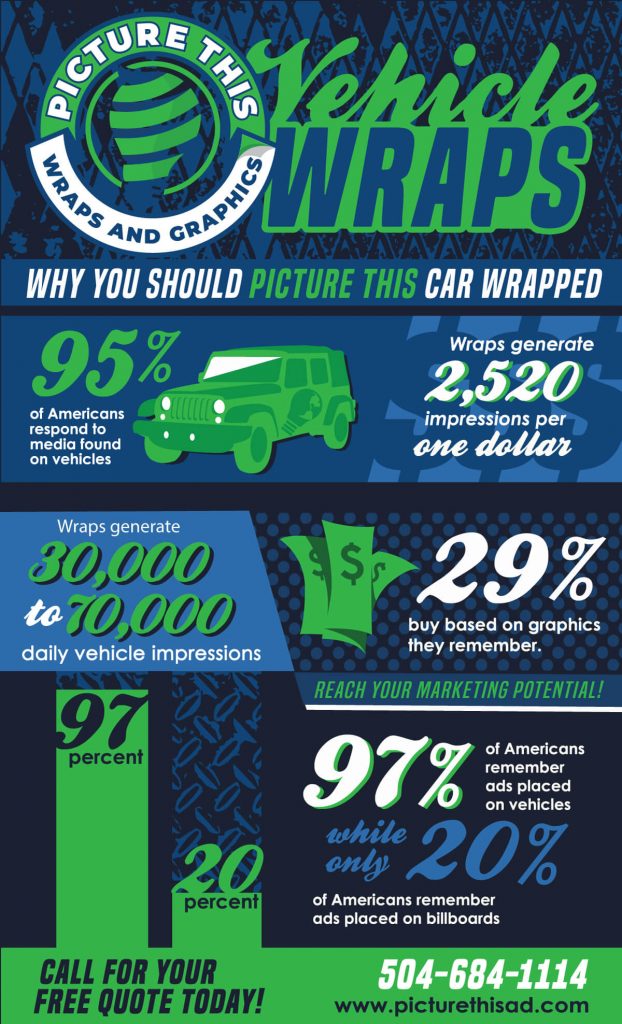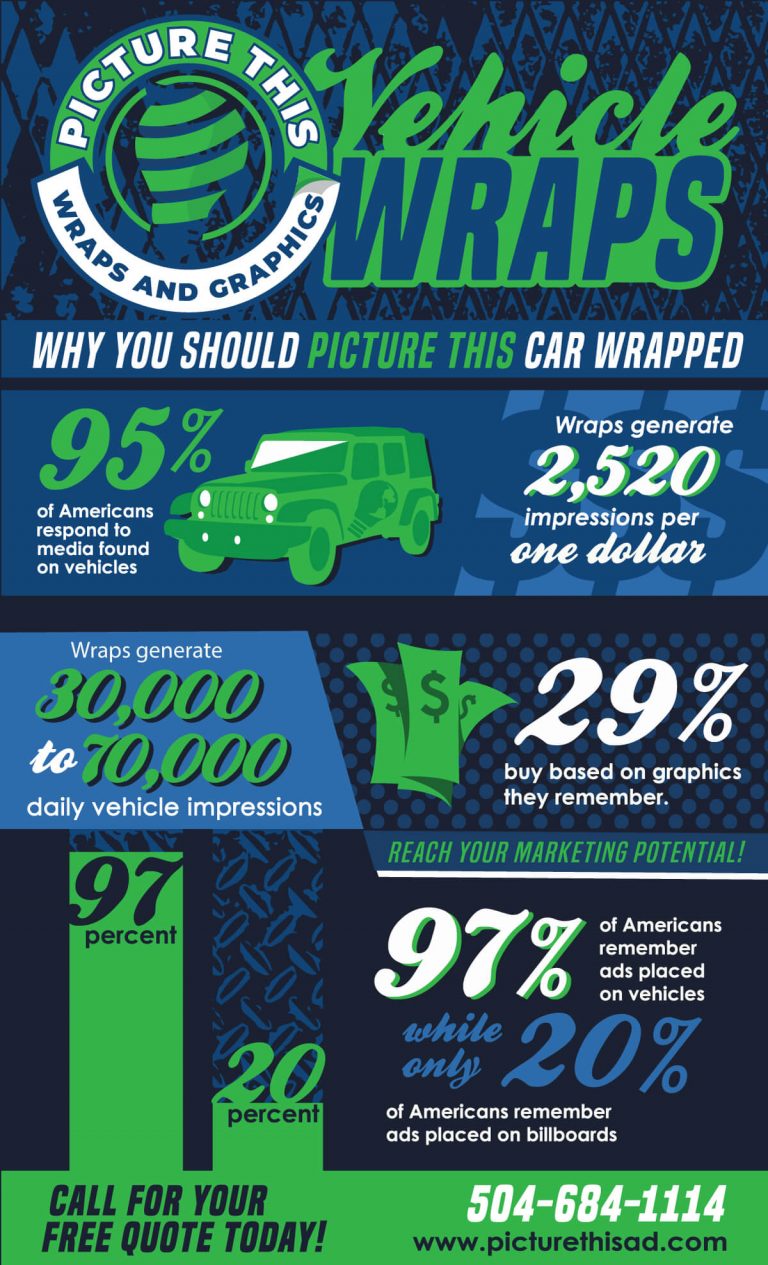 Turn your company vehicle into a mobile billboard with a sleek and professional commercial wrap!

If your vehicles aren't currently advertising your business, you've got an untapped resource at your fingertips. Commercial wraps are a cost-effective way to increase brand awareness and help you stand out from the competition. They are typically custom designed and digitally printed in full color on white vinyl with a protective lamination before being installed on your vehicle. Once installed, wraps generally have a 5-7 year lifespan if cared for properly. (And don't worry, they're very easy to care for.) Simply put, you can't beat the value of a commercial vehicle wrap.

Commercial wrap customers can choose between a full coverage wrap or a partial coverage wrap, with the cost based on square footage covered. Full wraps are the most impressive since entire vehicle is covered in graphics, but partial wraps usually offer the best bang for your buck, especially for larger fleets.

We know vehicle wraps are an investment in your business and our team works hard to provide the best return on that investment. We believe that informed decisions are the best decisions, so we educate our customers throughout the design process. We pride ourselves on not being "yes men" and will speak up when something may not be in your best interest. Our job is to understand to your needs and deliver the best wrap solution to meet them.

Our designers are the best in the business and have years of experience specializing in vehicle wrap design. Great design is key and we are big believers in "less is more." We understand that it's difficult to absorb a ton of information in a short time (like when someone drives past your vehicle), so the most important elements like your business name/logo are enlarged to take centerstage. In order to encourage brand awareness, we urge our clients to keep their wrap's look consistent across their business, everywhere from business cards to their website.
Visit our Commercial Wrap Gallery to see some of the businesses we've helped in the past.

We also do many custom designed personal wraps on boats or even in homes and offices that show the customer's unique style.