The Heating, Ventilation, and Air Conditioning (HVAC) service industry is an excellent example of how a properly executed vehicle wrap can help even a well-established brand grow their business.

HVAC vehicle wraps are our specialty here at Picture This Wraps and Graphics. Our home base is in southeastern Louisiana, where AC units run year-round and require a lot of service technicians. These HVAC businesses share the same challenges as any other business: how to stand out from the competition, how to present themselves professionally, and how to be top of mind when a potential client needs their services. Our wraps help you accomplish it all.

Whether you're a one-man operation or have a fleet of 100 vehicles, your company vehicles are the perfect canvas for a mobile billboard. These vehicles are constantly on the road and sitting in clients' driveways – perfect opportunities to get your name out to the masses with a great vehicle wrap. We help you establish a brand to represent your business and encourage you to keep that same look consistent from your business cards to your website. It all starts with proper design.

We strongly believe in "less is more" and that a great design should speak volumes without requiring the viewer to read volumes. We educate our clients in the reasoning behind a clean and simple wrap look and why it is more effective. Our graphic designers specialize in vehicle wraps and know that a solid design has an easy-to-read, concise message and emphasizes the business name/logo. Ideally, we want the logo to be as large and clear as possible to increase viewership. If the logo can be read just as well from 100 feet away as from 50 feet away, you're essentially doubling the number of people who can see your message. After the name/logo, the business phone number is the most important to include, along with any tag line or slogan your business may be known for. We generally discourage adding your website to the wrap because these days most people Google a company's name when they're ready to contact them instead of remembering a web address. When a potential customer visits your website, it's important that they see something that resembles the wrap they saw earlier so that they know they've gotten the right company.
Our business is helping your business grow. A single vehicle wrap reaches an average of 30,000-70,000 viewers each day – 30,000-70,000 potential customers each day. Let our wraps help you convert viewers into customers… and a single work truck into a fleet.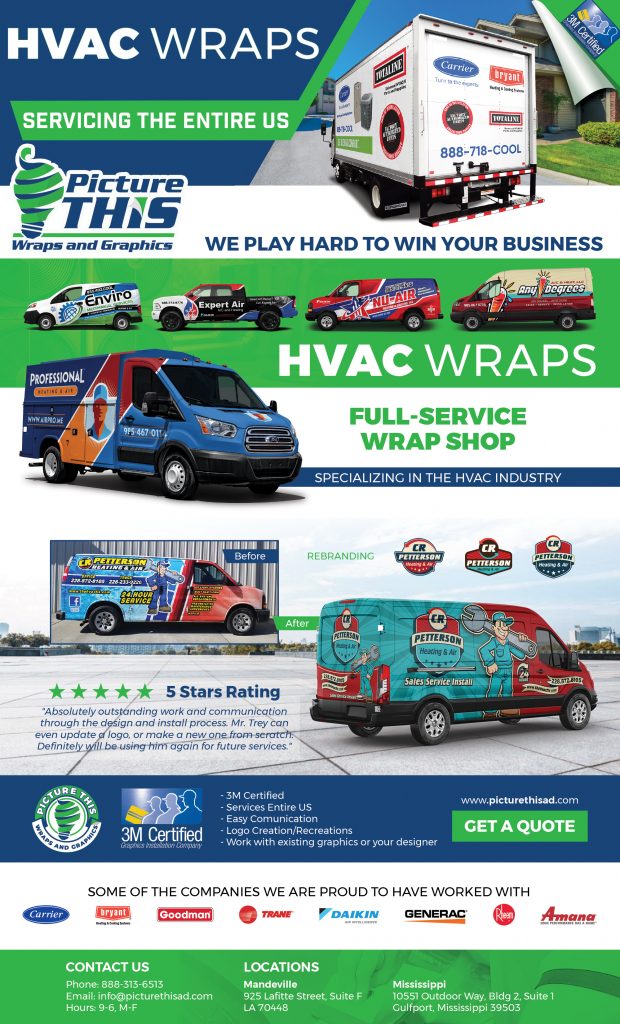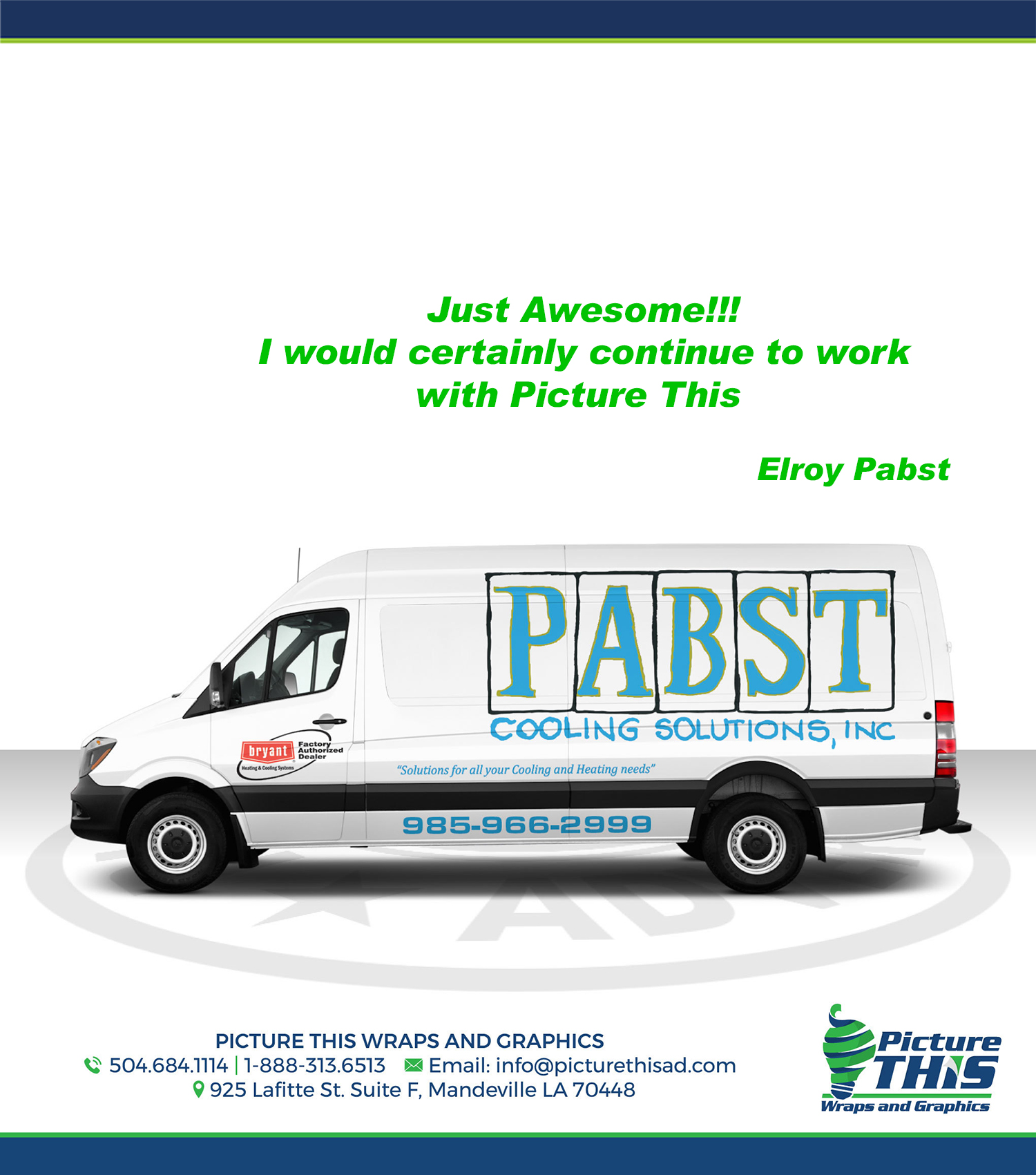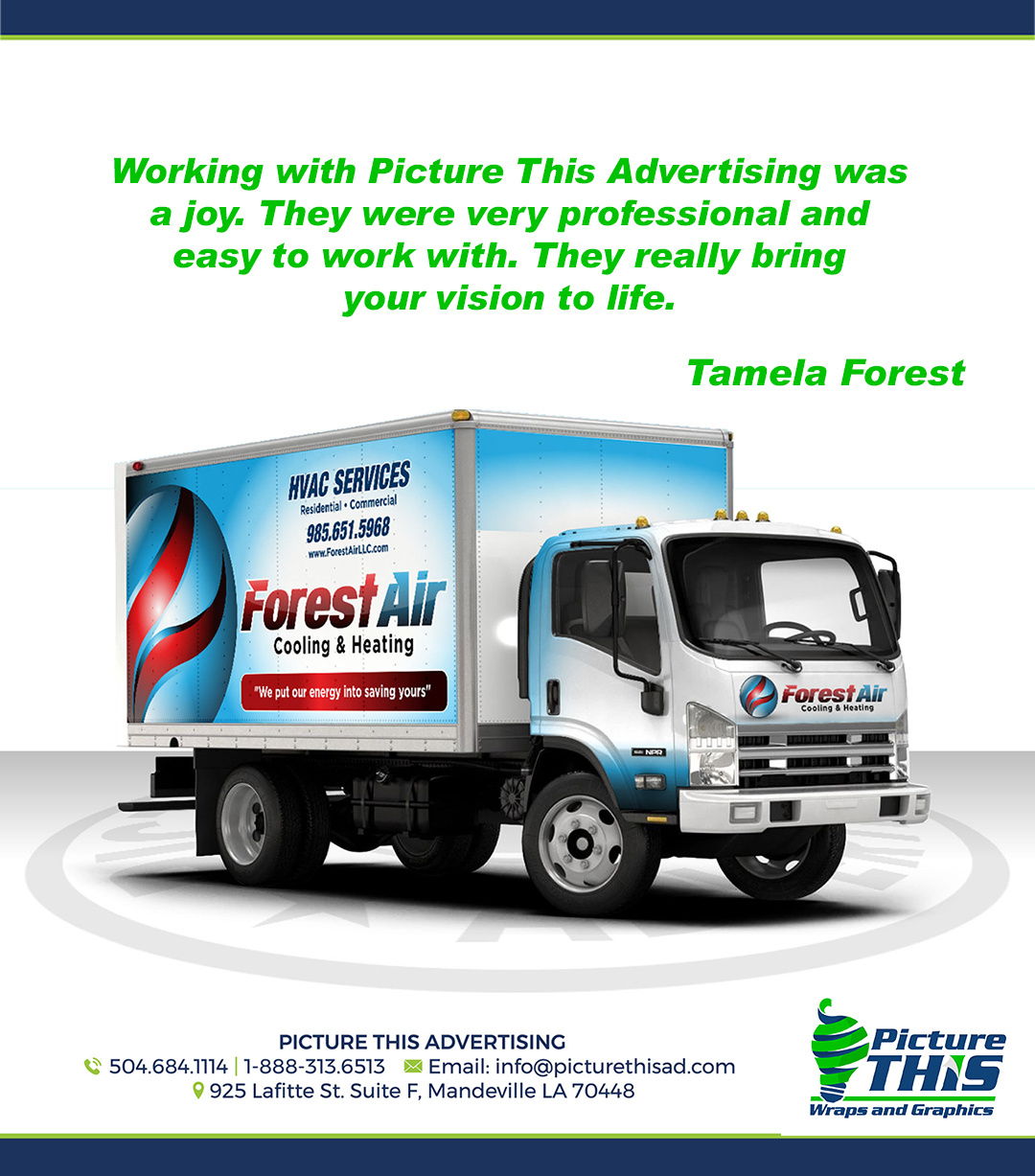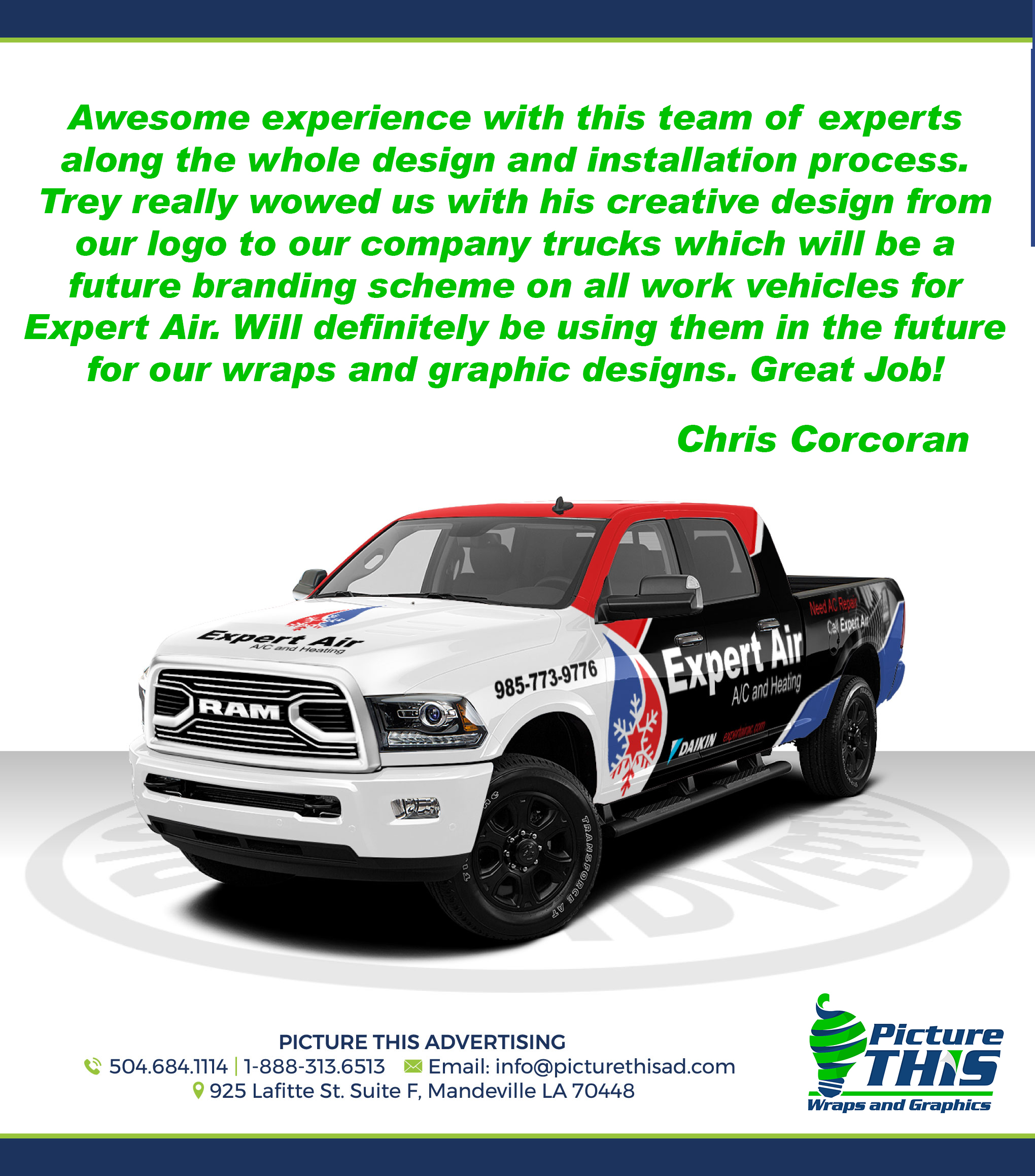 Forest-Air-AC-Wrap-Review