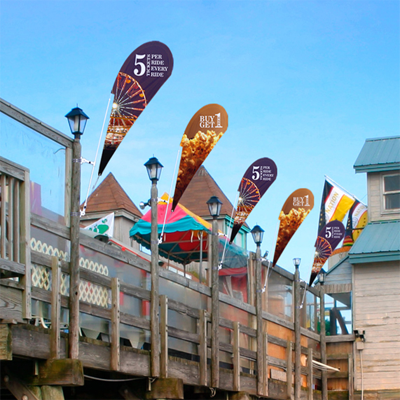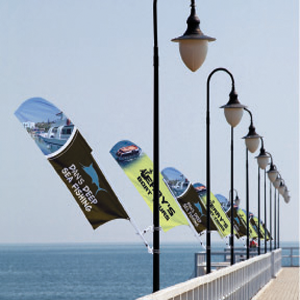 Street Pole Flag Banners:
The Street Pole Flag Banner takes the popular Wind Sail where it's never gone
before. The new Pole Holder Bracket Set allows the special Wind Sail poles to
be mounted at multiple angles for use indoors or outdoors. The adjustable steel bands allow it to mount on many types of poles with different diameters.
The flags are available in one size and in 6 shapes making the Street Pole Flag
Banner the most flexible promotional display on the market.
Simple to attach and detach with no harm to the pole
Creates a different look by adjusting angle
Expands the reach of promotional message into new spaces