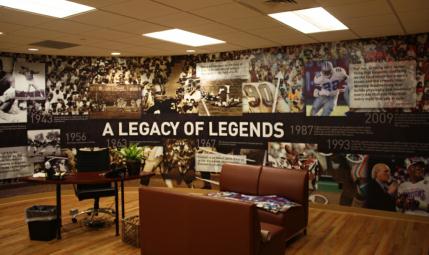 Wall Wraps, AKA – Wall Graphics, Barricade Walls, Vinyl Wall Murals,

Wish to transform that ordinary wall or window into a custom piece of creativity? Well good, WE DO TOO!
Picture This Wall Wraps are an ideal way to recreate any room, storefront, display or window into a piece of art or branding board. Picture This Advertising is proud to have  wrapped everything and anything you can imagine – from floors to barricade walls and elevators. These custom wall wraps are all custom designed and printed for each clients unique need.  They are a great example of how vinyl wraps can change a boring wall into custom graphics that set you apart from everyone else.
Utilizing specialty vinyl produced to adhere to numerous surface options such as – drywall, concrete, cinder block, glass, and even brick. We can transform just about any wall into a high impact marketing medium.
Wether you are an interior designer or a storefront that needs a lil more flare, we can help.  Feel free to email or call 888-313-6513 for a free quote and see what we can Picture for you.