hr>
Mobile Billboards on Water
Inflatable Billboards, AKA Floating Billboards, Boat Banners, Portable Billboards, & Amphibious Ads are our specialty.
Here at Picture This Advertising we specialize in teaching your marketing budget how to swim by giving your business the ability to advertise on lakes, rivers, the ocean, and almost any other waterway you can think of. Our inflatable billboards allow you to reach locations along virtually any coastal area that you could previously only dream of, providing a unique out-of-home media solution that your customers are sure to notice.  We can also selectively target beaches and bridges to reach your customers as they're on their way to have fun at sporting events, marathons, races, spring break, and more. If there's water nearby, we'll catch their eye.
Sizes available are (width x height) 24' x 14', 36' x 14', 48' x 14' and beyond. Since all of our billboards are double-sided, your message will be able to deliver a one-two punch in each direction, or it can even be fitted with a small motor to create a display that rotates 360 degrees. Remember, though: even billboards have more fun swimming with a friend, so don't forget to ask us about linking multiple inflatables together to maximize your impact and visibility, and since all of our routes are custom designed, we make sure you stay in charge of how your billboards are delivered. We provide the canvas, but you get to be the artist!
If your advertisements are ready, break out the swimsuits and sunscreen, give Picture This a call at (504) 684-1114 or an email at picturethisad@gmail.com   Let us picture something for you.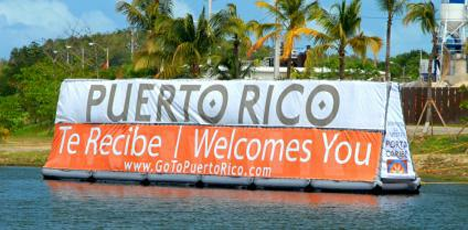 Festivals and
Fundraisers
Everyone has seen banners and clapboards before, but Picture This can provide your organization with the ability to turn almost any event into a fundraiser by giving you a unique and creative way to maximize your sponsors' exposure to your guests. Simply print your donors' information on one of our inflatable billboards and display it at your next event (back to school nights, festivals, street fairs, tournaments, open houses, or anything else!) and create a memorable display that your guests will notice. Best of all for you, since our inflatables can be set up or taken down in just minutes, your display will be a breeze to get ready. Whether it's across the street or across the lake, we've got a solution for you!
Sound like something your sponsors would appreciate? Give Picture This a call at (504) 684-1114 or an email at picturethisad@gmail.com and let us picture something for you.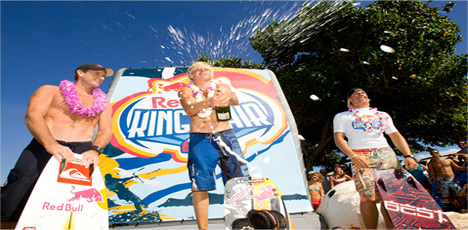 Beach
Advertising
If your target market craves the sun and the surf, you'll love all the options our inflatable billboards can offer you for beachfront advertising! By placing one of our inflatables on the sand, you'll be able to reach your customers during sporting events like volleyball tournaments, boat races, and ski competitions, and even during more casual beach days and holidays when they love to flock to the shore. The possibilities are endless, and our custom options and affordable rates won't leave any sand in your swimsuit.
If your marketing budget could use a tan, give Picture This a call at (504) 684-1114 or an email at picturethisad@gmail.com and let us picture something for you.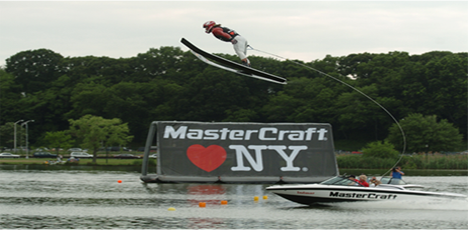 Special
Events
Don't just advertise when your customers are on the way, send your billboards to have fun with them! Our inflatables provide a fun and unique out-of-home format that advertisers can place anywhere, on almost any surface. For event organizers, our billboards can also incorporate interactive games, photo backdrops, ad space for sponsors, or projection screens, and if your targets love the nightlife, our billboards can also be illuminated for events after dark. With more options than a swiss army knife on steroids and setup that's faster than Lance Armstrong, the only limit is your imagination!