Concrete Graphics, AKA Cement Graphics, Floor Decals, Asphalt Decals.  Concrete Graphics decals place branding and promotional messages in front of your targets wherever they may go in a fun and creative way.  Perfect for walkways
and special events at stadiums, festivals, amusement parks, parking lots, malls, and shopping centers transforming wasted space into productive advertising opportunities.
Asphalt decals go on even the roughest surfaces where traditional vinyl wraps could never go.  They form to the cracks and channels off walls , floors, cement, asphalt, even bricks.   Our guerrilla graphics are extremely durable for long-term use indoor and outdoors while offering a safe non-skid surface.  Made to take wear and tear from vehicles, weather, and pedestrians giving your message long term vibrant exposure. They are easy to install and remove requiring no special materials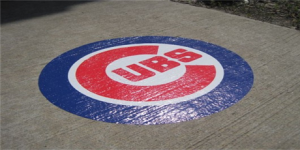 These guerrilla graphics can be customized and die cut to almost any shape / simple to install and remove/ meets international anti-slip safety standards / withstand heavy traffic both pedestrian and vehicular / needs no special preparation for either installation or removal.
The concrete Guerrilla Graphics are ideal for:
Convention Centers
Shopping Malls
Parking Garages and Lots

Staduums
Universities
Parks
Arenas
Airports
Hospitals
Office Buildings
Races
Sidewalks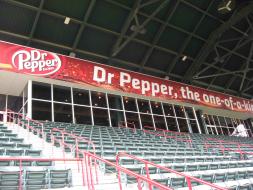 Click here to view more on standard Vehicle and Building Wraps.
We service all major cities in the U.S.
We offer guerrilla graphics in the following cities:
New York City, Los Angeles, Chicago, Houston, Philadelphia, Phoenix, San Diego, San Antonio, Dallas, Detroit, San Jose, Indianapolis, Jacksonville, San Francisco, Columbus, Austin, Memphis, Baltimore, Charlotte, Fort Worth, Boston, Milwaukee, El Paso, Washington, Nashville-Davidson, Seattle, Denver, Las Vegas, Portland, Oklahoma City, Tucson, Albuquerque, Atlanta, Long Beach, Kansas City, Fresno, New Orleans, Cleveland, Sacramento, Mesa, Virginia Beach, Omaha, Colorado Springs, Oakland, Miami, Tulsa, Minneapolis, Honolulu, Arlington, Wichita, St. Louis, Raleigh, Santa Ana, Cincinnati, Anaheim, Tampa, Toledo, Pittsburgh, Aurora, Bakersfield, Riverside, Stockton, Corpus Christ, Lexington-Fayette, Buffalo, St. Paul, Anchorage, Newark, Plano, Fort Wayne, St. Petersburg, Glendale, Lincoln, Norfolk, Jersey City, Greensboro, Chandler, Birmingham, Henderson, Scottsdale, North Hempstead, Madison, Hialeah, Baton Rouge, Chesapeake, Orlando, Lubbock, Garland, Akron, Rochester, Chula Vista, Reno, Laredo, Durham, Modesto, Huntington, Montgomery, Boise, Arlington, Baton Rouge, Biloxi