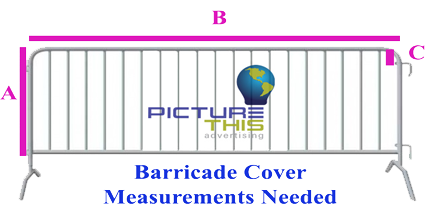 Barricade Cover Areas To Measure: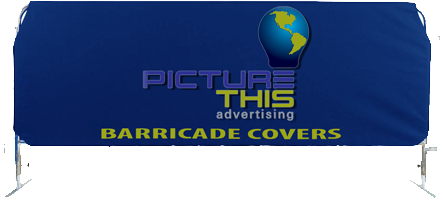 Height from lower horizontal bar to top of barricades.
Total width of barricades not including interlocking hooks.
Top of barricade bar to where the first interlocking hook starts height. We can provide any style of barricade cover you may require. Call 888-313-6513 or email today to get your free quote on your custom barricade cover advertising.
We also provide blank barricade covers available in many colors starting at only $45.00
To see more visit Full Color Barricade Covers