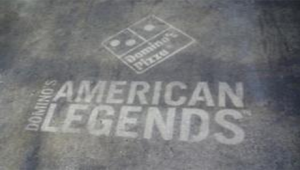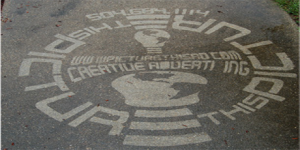 We are proud to offer Aqua Ads around the US. Aqua Ads, AKA Clean Graffiti, Pressure Wash Advertising, Reverse Graffiti, and Clean Advertising.  They are an environmentally friendly, unique, low cost, out-of-home guerrilla marketing solution that depending on location can reach hundreds of thousands of people a day
The Clean Graffiti is a method of creating temporary images on walls or other

surfaces by removing dirt from a surface. It is often done by removing dirt/dust from dirty surfaces.
Reverse graffiti effectively cleans the street or wall leaving a clean advertising message. Depending upon the placement and foot traffic it receives the message and stays clearly visible from 1 to 6 months.
Our Reverse Graffiti Guerrilla Marketing Network now covers all major cities in the US.
Call today to get your free quote on your custom Aqua Ads.