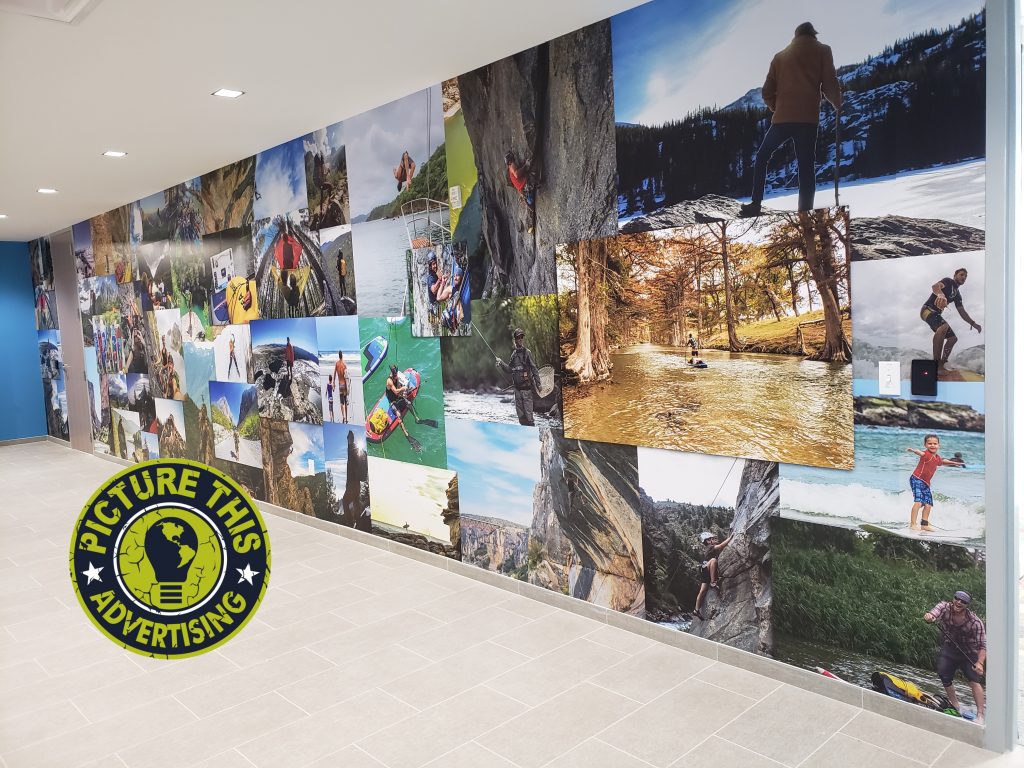 Most wraps you see from us are all about making your business stand out in an advertising capacity, this is about making your office stand out by adding a little something extra to your office!
The above picture is a wall wrap collage we recently did for the brand new Global Star office located in Covington, Louisiana. This client wanted to showcase some of the awesome places their technology has been able to help the avid outdoorsman!
If you have something you want to showcase in your office, give us a call and let us help you!