Vehicle Wraps, Barricade Covers, & Creative Advertising,
OH MY!
---
Let Us Transform Your Surface Into A Marketing Opportunity.
Picture This Advertising offers creative media that get your message noticed using unique guerrilla marketing ideas and unconventional items such as barricade covers, vehicle wraps, inflatable billboards, aqua ads, and much more.
Traditional advertisements got us into the 21st century, but with so many ads coming at consumers from all angles, the same old methods simply don't stand out anymore. Web ads get ignored, billboards are just part of the scenery, and your customers used their DVRs to fast-forward through your last TV commercial. Established methods of advertising had their run, but it's time to let them live out their golden years playing shuffleboard and watching the History Channel.
We specialize in creative and nontraditional advertising / guerrilla marketing products and services. Browse through our ever-growing services and products such as our vehicle wraps, elevator wraps, inflatable billboards, pressure washing ads, barricade covers, concrete graphics and more.
---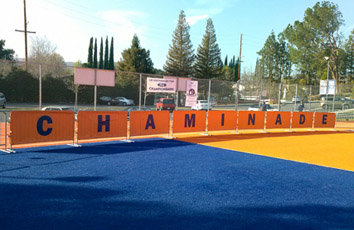 Barricade Covers
Barricade Covers, A.K.A. Barricade Graphic, Barrier Jackets, Crowd Control Covers,or Bike Rack Covers, are the hit of any parade!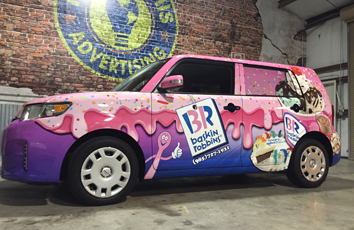 Vehicle Wraps & Graphics
Really drive your message home with wraps. We can put your message on vehicles, walls, floors, buildings, virtually anywhere.
Printing and Creative Advertising
Attract more attention and be remembered by using the most creative and fun advertising you have ever seen.
Key Performance
Measurements
---
Can not be turned off
Is not cluttered with other ads
Hit audiences while out of home
Target your specific market
Less cost than other medias
Impossible to ignore
More fun than standard ads
Mobile to conform to events
Higher customer recall
Works great when combined with other ads